 A boutique steakhouse for the 21st century.
Barclay Prime provides a sleek and sexy space for world-class cuisine. Taking cues from a European library, with comfortable banquettes, marble surfaces and crystal chandeliers, the dining room is a chic but comfortable setting perfect for any experience. And the sophistication doesn't stop at the decor. A smart revamp of the conventional steakhouse, the menu is built around subtle twists that never skimp on luxury. Meat and seafood offerings, unparalleled in quality, complement highly personalized touches. No high-minded rules or stuffy service here — just contemporary fine dining with a distinct twist.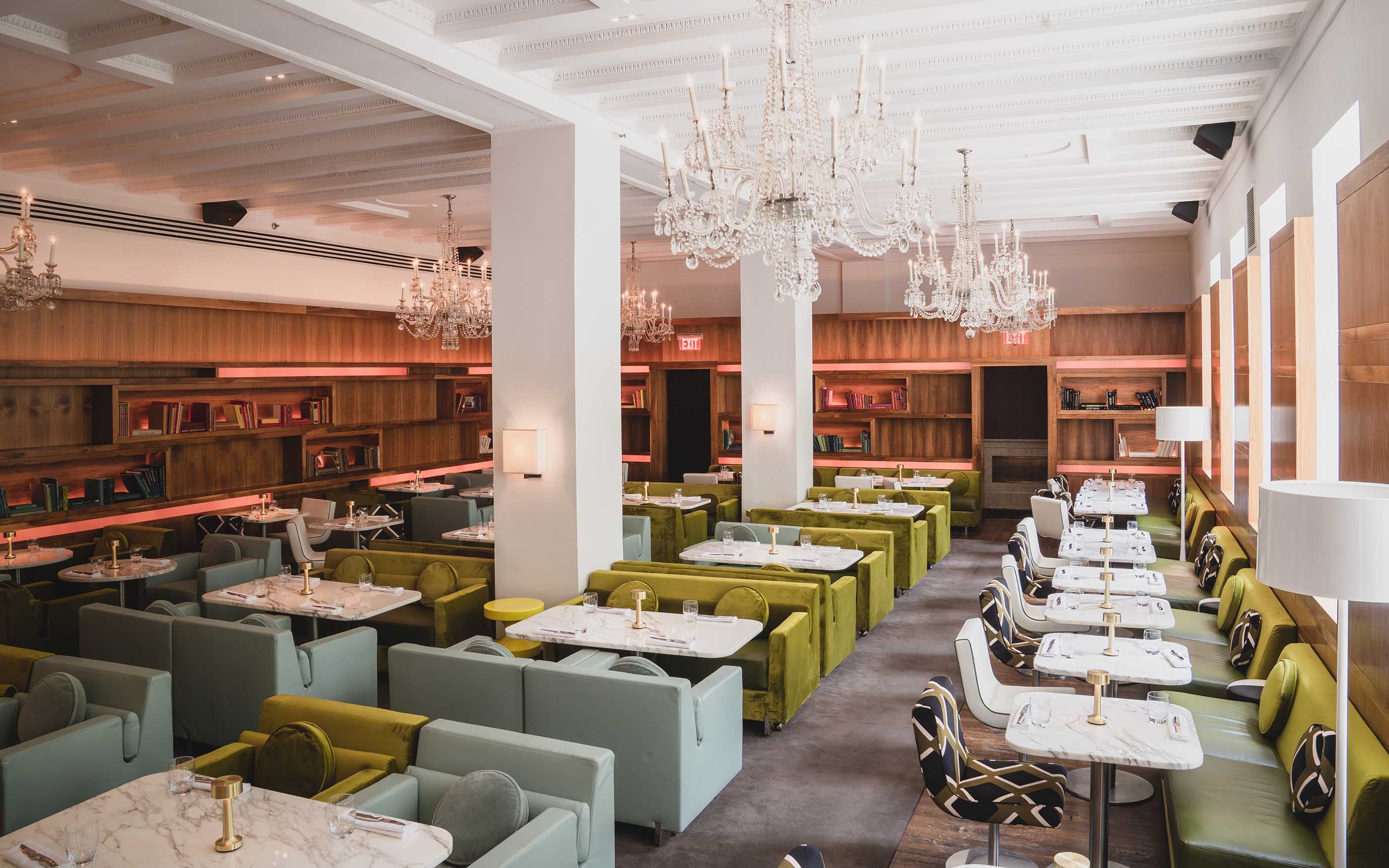 Happenings
In an industry known for high turnover, Barclay Prime's servers have stayed for 15 years
14 of Barclay Prime's 17 servers have worked there for more than a decade. Half of them have been there since the beginning.
Barclay Prime: A Spectacular Wine Restaurant
We're honored to make Wine Spectator's 10 Spectacular Wine Restaurants in Philadelphia, and among some spectacular company.
The 21 Best Steakhouses in America
18 Essential Happy Hours in Philadelphia
"Monday through Friday from 4:30 p.m. to 6:30 p.m., the luxe life seems attainable. The lounge, with its zebra print rugs and lime green accents, shakes cosmos and margaritas for $7. Beer and wine are just $6. Small bites — duck wings, a wagyu meatball, loaded tater tots with truffled cheese and bacon — are also available at the bar."
Read more here, via Eater Philadelphia
We're hiring!
If you've ever been to Barclay Prime you know that we are passionate about creating a memorable dining experience for our guests. We are hiring for a variety of Front of House and Back of House positions and we're looking for individuals who share our passion for excellence to join our team! If this sounds like you, apply now!